Ship2Me Services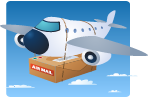 Package Forwarding
Use your Ship2Me-provided US mailing address as your shipping address for all purchases from US online retailers. We forward your packages directly to your selected address overseas.
Make purchases from any US retailer (online or phone)
Buy and sell on Ebay
Have your US friends and family send to your Ship2Me address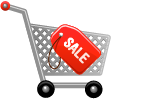 Shop4Me - Personal Shopper
Do you want something from a US retailer that doesn't accept your form of payment? Let us buy it for you. This service is available for all of our accounts.
Tell us exactly what item you want
We will purchase the item for you using our credit card for a small fee (10% of purchase price)
Your item will come to your Ship2Me mailbox and we will forward it directly to you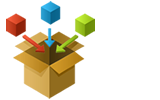 Package Consolidation
We can consolidate all of your packages into one large parcel - providing you significant savings on shipping. This service is only available for our Premium and Premium Plus account members.
Tell us what packages to expect in your mailbox
Once all your items have arrived, we will repackage them in the most cost-effective manner
Save a TON on shipping costs. For example: five 2-lb packages to Australia would cost $215 whereas one 10-lb package would only cost $89
Discounted Shipping
Our strategic relationship with the world's largest shipper allow us to pass on savings of more than 50% off retail shipping prices.
We've partnered with DHL - the global market leader in logistics - allowing us to pass on savings to our customers of up to 70% off the retail shipping fees
Forever Free members save an average of 40-50% off retail prices, while Premium and Premium Plus members receive savings up to 70% off retail rates
There are never any hidden charges with Ship2Me. No fuel surcharges!!!