The Leader in Global Consumer Package Forwarding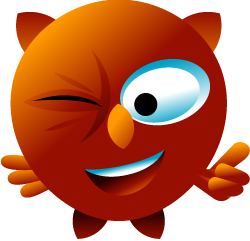 About Us
Ship2Me is the leading provider of global consumer package forwarding. With today's technology and communications platforms, the world is a much smaller place. However, it is amazing how difficult it can be to purchase items from US stores and have merchandise shipped internationally. Our concept was simple: build a world-class technology platform, develop strong relationships with the leading package forwarding companies, and hire the best warehouse/logistics people available - with the sole focus of providing the easiest, cheapest, and most reliable package forwarding company in the world.
And we did just that! Ship2Me has now built an international customer base of satisfied shoppers from all over the world who have been able to take advantage of great deals from US online merchants and have these items shipped directly to them at a fraction of the cost of retail shipping.
Meet Bubo
Bubo is the brains behind Ship2Me. A messenger owl native to Sarasota, Florida, Bubo keeps watch over the Ship2Me warehouse and ensures everything is done to his exacting standards. He loves to travel so don't be surprised if he hitches a ride in one of your packages as he's always looking to experience exciting new destinations. He loves to hear about your experiences with Ship2Me - send him a note and a picture and he'll definitely reply!